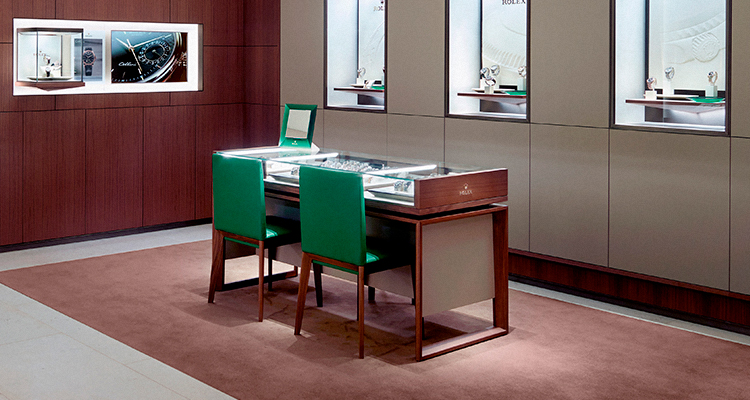 The Josephy-Anthony Difference
OUR ROLEX HISTORY
The story of Joseph-Anthony began over three decades ago when a simple dream was turned into reality. The vision truly came to life when two siblings opened a boutique in the heart of Windsor, ON in 1991. The boutique rapidly developed into a magnificent fine jewelry company.
TESTAMENT TO QUALITY
Joseph-Anthony Fine Jewelry first became an Official Rolex Retailer in 1992, and their first Rolex client purchased a mid size Rolex Oyster Perpetual in July of 1992. The watch is still worn in Windsor, Ontario and is a testament to its quality and robustness.
A CANADIAN LEGACY
With everlasting passion to offer incomparable quality and fine craftsmanship, Joseph-Anthony has become a legacy in Canada as one of the premier jewelers, offering only the most luxurious products and world renowned brands.
GENERATIONAL
As one of Canada's leading retailers of fine jewelry, timepieces and giftware, Joseph-Anthony proudly partakes in the heartfelt moments and precious occasions of their clients as the gifts are loved from generation to generation.
Contact Us
Contact us to book an appointment with our dedicated staff, who can help you make the choice that will last a lifetime.